Mother's POV
0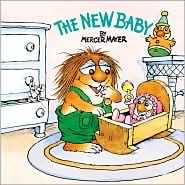 If you follow me on either Twitter or Facebook, then you have probably already heard that I was pregnant. The new monkey will be making his/her appearance in August and we've been slowly getting Ian ready for a sibling. A friend of mine recommended reading a bunch of books on having a new baby in the house. I'll be honest, I didn't think of that at first (which was silly of me). So we ended up with a copy of Mercer Mayer's The New Baby. The Little Critter series is a children's classic. I can't remember reading any certain book during my own childhood, but I totally recognize the series. So introducing the idea of a new sibling with this book was perfect in my opinion.
Ian loves it. Jesse and I love it. It not only describes all of the "bad" things about having a new baby – constantly crying, diapers, attention being diverted, etc; but it also describes all of the good things as well – cuddling the new baby, talking it for walks, playing with it, etc. I don't know if Ian gets the idea of what he can and can't do with the new baby, but at least he's already being exposed to it and it's one of the books that he wants us to read at night.
Since Ian loved The New Baby and there was a list of other Mayer books in the back, I went to Bookmooch to find more for Ian (he loves getting books in the mail as much as I do). I ended up finding a bunch of them – Just Go to Bed, I Just Forgot, What a Bad Dream and Just for You; but the two that showed up first were Just Going to the Dentist and I Was So Mad.
Just Going to the Dentist was another fabulous book. It explained everything that was going to happen (including a long wait in the lobby), but it put such a positive spin on it that it sounded kind of cool to go through it. They even mentioned getting a cavity and having to do the dreaded shot (I HATE the shot). Ian loves this one too. He's already had Jesse and I read it to him five different times this afternoon alone. I'm not sure when I'll have to take him to get his first cleaning, but after reading this a few hundred times (which I'm sure we'll do), I have no worries about taking him. He might get a little nervous, but something tells me if I bring this along with us, he's going to be such a champ with his first cleaning.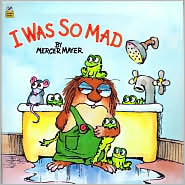 With two great stories from the Little Critter series, I had high expectations for I Was So Mad. Needless to say, I found the dud. Opening this book, I was expecting the little critter to be getting mad at not being able to do the things he wanted, but I was expecting something more from the ending than I'll run away tomorrow if I'm still so mad. Giving a kid the idea that running away when they're mad and then not explaining how that isn't a good idea doesn't sit well with me at all. There was so much more that could have been done with the ending instead of making it sound like it was okay to be mad. There are consequences to being mad and none of those were explored. Where the first two books showed both the positive and negative views of their subjects, I didn't see that in I Was So Mad.
Overall, two out of three being great novels isn't bad for a series of standalones, so I'm not writing off this series and we're still eagerly awaiting the four other books. However, I Was So Mad will be disappearing from Ian's bookshelves and it's not one I would recommend to anyone else. I would love to find a book for Ian that discusses the positives and negatives of showing high emotions, so if anyone knows of any, please let me know. I want him to know that there are times it is okay to be mad, but he has to realize that not everything is going to go his way and running from whatever made him mad is not an option. That was not the message I got from I Was So Mad and I do not want Ian being influenced by this book in any way.